concert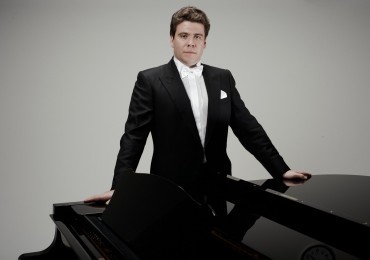 Seen and Heard International
Prokofiev's Piano Concerto no. 2 in G minor has one of the hardest solo parts in the repertoire. But it is not at all hard to listen to when played by a virtuoso of the stature of Denis Matsuev, now almost a veteran of the Russian school of pianists. In the expansive solo of the first movement, which comes so surprisingly early that it seems more centrepiece than cadenza, Matsuev was masterly. ...
Whatever the many strengths of the Shostakovich, it was the terrific performance of Prokofiev's titanic Second Concerto that will linger on in the memory. It is not a piece that comes out too often, for very good reasons: Valentina Lisitsa in 2015 was a bit of a casualty (review); no such words apply here for a master completely in charge of his instrument. ...
Prokofiev wrote his Piano Concertos with a keen awareness of his own prowess as a pianist, but the Second, in its revised version, is in a virtuoso league of its own, even for him. It is stupendously difficult, with a cadenza – really, more of a fantasia – that effectively takes over the first movement. Step forward Denis Matsuev, who is no stranger to the weight-lifting end of the repertoire, and he took its extremes in his stride. ...