Finding new meanings and emotions
March 11 2018
Interlude.HK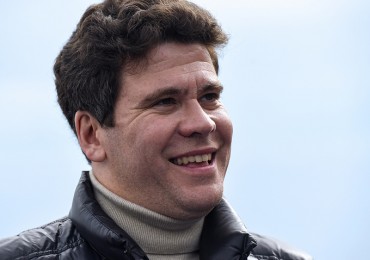 Having performed in venues across the world, including the Royal Festival Hall, Concertgebouw, and Carnegie Hall, Russian pianist Denis Matsuev arrives in Hong Kong this month to perform a cycle of the Rachmaninov piano concerti.
Denis' journey to the great stages of the world began as a child, where he was immersed in a musical household.
'There was a lot of music in our home. My parents are musicians – my father wrote music, and my mother gave music lessons. For as long as I can remember our home was really welcoming. My great-granddad played the violin, and my grandpas and grandmas played the guitar and the accordion. I can play ten different instruments myself – not as well as the piano, but I do play them!
'I always knew I wanted to be a pianist. I loved performing. When I performed for my friends, for family guests; it was the best part of the day – when I came to the stage for a concert. And now it is the same: the day is empty if I do not have a performance.'
Denis has travelled around the world, performing in some of the most iconic festivals and venues, such as the Verbier and Lucerne Festivals, and the BBC Proms, with conductors such as Valery Gergiev, Paavo Järvi, and Antonio Pappano. Does he have a favourite?
'You cannot rank festivals. If you do not like to perform on a stage, then don't. There are no less interesting or favourite venues for me, no stage or hall less favoured. Wherever I perform I love the audience, stage, hall, city and country. No matter whether it is Carnegie Hall, the Musikverein, a tiny hall in some French village or in any Russian region, I feel great everywhere and every concert is pure happiness for me.'
Away from his work, Denis finds the best place to relax is around Lake Baikal, where he 'finds energy in the incomparable nature of [his] native land'.
'I go home at least twice a year, including at Christmas. On these occasions I also take long sessions in the sauna – a real Siberian sauna! Then I dive in Lake Baikal, whose temperature is no more than 8 degrees: the best way to relax.'
Denis is also a keen football fan, supporting FC Spartak Moscow – 'My grandma Vera, my father's mother, is to blame for that addiction of mine' – and as an ambassador to the upcoming FIFA World Cup in Moscow, is organising an event to be held in the city's Red Square.
'Culture is always a part of great events in Russia – both are really popular. For me there are a lot of common features between football and musical concerts: conductor and coach, rehearsal and training, concert and football match. Both football players and musicians come to play for their audience.'
Before this, however, he performs all Rachmaninov's concerti, plus his Paganini Rhapsody, over three concerts in Hong Kong.
'There is a great difference, when you perform a whole cycle over a single piece. It sounds strange but to perform the whole cycle is easier than to perform single pieces – not in the physical aspect, but in the emotional and musical aspects. We performed the whole cycle in one day (two concerts) not that long ago in Japan with Valery Gergiev. In Hong Kong, I am going to do it in three concerts, chronologically: the first, second, third, fourth concerti, and the Rhapsody on a Theme of Paganini.
'Every concerto is connected to a definite stage of my own life, as I've been learning and performing them all my life. I learnt Rachmaninov's third piano concerto first; I was 13 when I played it on stage. And I have played it more than 300 times since then. That's what differs great music from the ordinary: you can play it infinitely and you always will find new meanings and levels of emotions. That's why I am glad that we've managed to organise performing this cycle in Hong Kong.'
Oliver Pashley
« back
---