Denis Matsuev will present in Jūrmala two programs
June 13 2017
News2Night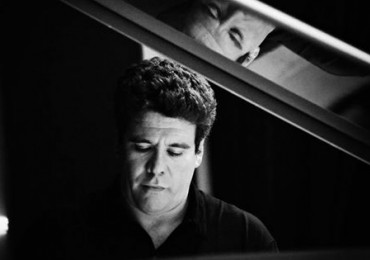 On 1 and 2 July in the concert hall "Dzintari" in the framework of the "music of the Baltic seasons" will feature the outstanding Russian pianist Denis Matsuev. In Jurmala it will introduce two programs. During the first concert accompanied by a Symphony orchestra under the baton of principal conductor of the State Symphony orchestra of Tatarstan Alexander Sladkovsky will hear the 1st Concerto of Tchaikovsky for a piano with an orchestra and "Rhapsody in Blues" by George Gershwin. Second of July Matsuev presents his new program "jazz with friends".
His partners on stage will be the winners of television contest of young talents "the Blue bird" Andrey Ivanov (contrabass) and Alexander Zinger (drums). Viewers expect jazz improvisation, a unique combination of rhythms and harmonies, unexpected surprises. Matsuev himself admits that it is not a jazz musician, but love to improvise allows him to be a jazz musician while being a performer of the classics.
Denis Matsuev is the musician in the third generation, he has attracted worldwide attention, winning in 1998 at the XI International Tchaikovsky competition. A rare virtuosity and personal magnetism quickly made the young pianist is popular not only at home but throughout the world – by the way, he is still building his touring schedule to pay equal attention to the Russian and foreign public. Its energy is enough to give 200 performances a year, and on one evening to play all three piano concertos of Tchaikovsky, and to manage charity Fund "New names".
Among the partners of Denis Matsuev at the scene of the world famous teams of the United States (new York Philharmonic, Symphony orchestras of Chicago, Philadelphia, Pittsburgh, Los Angeles, Cincinnati), Germany (Berlin Philharmonic orchestras, the Bavarian radio, Leipzig Gewandhaus, West German radio), France (national orchestra, Orchestra de Paris and the Philharmonic orchestra of the French radio), the UK (the air force band, the London Symphony, London Philharmonic orchestras, the Royal Philharmonic and the Philharmonia orchestra), as well as the Amsterdam Concertgebouw, the Mariinsky theatre orchestra, the Montreal Symphony orchestra, the Orchestra of La Scala, The national orchestra of the Accademia di Santa Cecilia, the Vienna Symphony, Israeli and the Rotterdam Philharmonic, the Oslo Symphony, the national orchestra of Belgium, orchestra of the "Swiss Romande", the Lucerne Symphony, Budapest festival and the festival Verbier orchestra, Maggio Musicale and the European chamber orchestras.
Matsuev is also the "goodwill Ambassador of UNESCO" and the world Cup FIFA 2018 in Russia. Tickets for concerts "music of the Baltic seasons" can be purchased at the ticket office.
« back
---